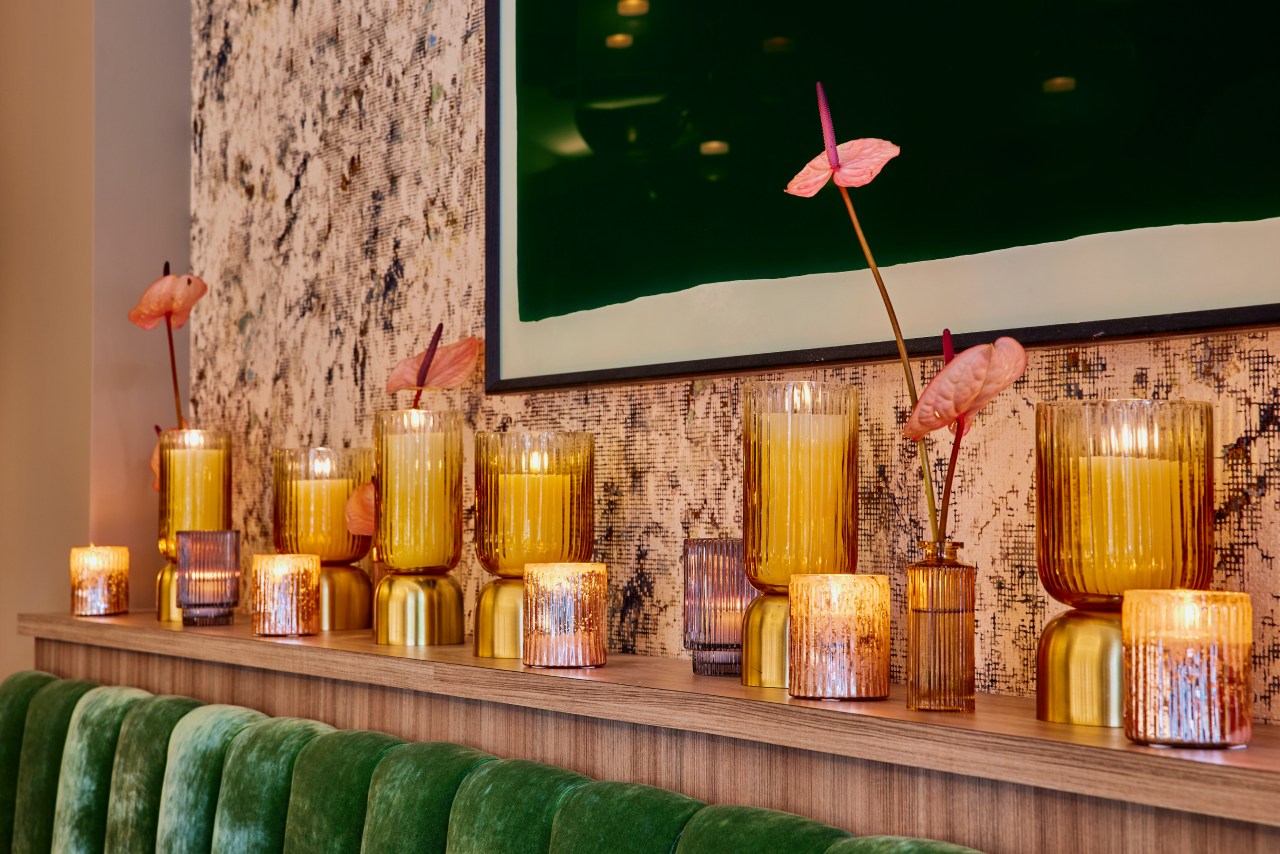 ZANA celebrates the fusion of art, aesthetics and food.
Our vast space features an exclusive bar area, private dining room, and several exclusive dining sections envisioned and executed by locally renowned designers. Grab a craft cocktail at the gold leafed bar or dine with friends in an ethereal vibe. Mosaic tile and custom glass work line the open floor plan setting the tone for your new neighborhood gathering spot.
Led by Chef Benjamin Zemach, our modern American menu with European flair offers something for every palate. Our cocktail program, led by Mad Mixologist Anthony Escalante, features exciting flavors and libations that inspire further exploration of local flavors and spirits. Anthony is a recent recipient of the Best Cocktail in the Country award by Restaurant Hospitality Magazine.
Executive Chef: Benjamin Zemach
Mixology: Anthony Escalante
Interiors: Sabrina Buchanan, BASE Designs & Ian Hartwell, Oliver Max Inc.
Our mission is always the same, our guests before ourselves, exceptional service and a menu with the best locally sourced ingredients. We look forward to seeing you.
ZANA is the Tallulah Group's third concept, following Tallulah named top 100 Restaurants in the USA by Open Table & Forbes, and this year's HOUR Detroit Top 3 Best Restaurants in Oakland County and BESA, an adriatic restaurant and design masterpiece located in Downtown Detroit.
The Tallulah Group is a Michigan based restaurant group led by Mario Camaj comprising Tallulah Wine (Birmingham) and BESA (Detroit). Their mission is to bring vibrant atmospheres and fine dining to the Southeast Michigan area. Known for their unwavering commitment to service, the Group's following has earned them several awards, from Top 100 Restaurants in the USA by Forbes and Opentable.